About Us
The professionals at Karagosian Financial Services, Inc. have over 40 years of investment experience. Their vast experiences include institutional research and portfolio management at both boutique and bulge bracket Wall Street firms, as well as years of experience working with individuals and their finances.
Seaver T. Wang: President and Chief Investment Officer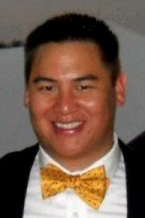 Mr. Wang began his career in the investment field in 1998 as a securities analyst at Value Line, Inc. where he was the Apparel Industry analyst and also covered the Electronics and Specialty Chemicals industries. He was also a senior analyst and Director of Research at Utendahl Capital Partners, one of the largest minority owned investment banks in the country and held the position of Director of Research and Managing Director at HFP Capital, a boutique investment bank in New York City. Mr. Wang earned a bachelors degree from Boston College and a MBA from Boston University. He is a registered investment advisor and registered representative holding the series 7, 63, 86, 87, 24, and 65 FINRA licenses.
Christine Terry: Senior Analyst

Mrs. Terry is a graduate of Rutgers University where she attained her bachelors degree and MBA. She was an associate analyst at Merrill Lynch Asset management for two of its mutual funds. Mrs. Terry has been with Karagosian Financial Services since 1995, providing securities analysis and trade execution for clients. Christine holds the series 7, 63, 24 and 4 FINRA licenses.